Welcome to the 4th Kildare Town Scout Group, we are based in Kildare Town, Co. Kildare, Ireland.
Why you should join our group:
The Scout Method is a system based on the concept of self-education and it is also progressive. The Scout Method was designed by our founder, Robert Baden-Powell and forms the basis of how we achieve our Aim.
**************
NOTICE: We are always looking for New Adult Leaders (Scouters). If you or someone you know is interested, please get in touch with our Group Leader, Wayne Fitzgerald, on 085 717 4483 or email: waynefitz90@gmail.com
**************
WAITING LIST*: If you would like to place your child on our waiting list, then please send their Name, DOB, Address and a parent or guardian's contact details to kildaretownscouts@gmail.com *This is the only way to be added to our waiting list.
**************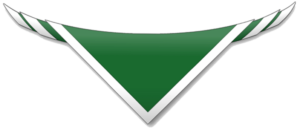 What are the best things about our group?
Young People & Adults working together

Outdoor & Indoor Activities

Learning by doing

Personal Progression

Leadership and Responsibility